Before a drawing can transform from an idea to a product, it undergoes a series of reviews, changes, and approvals. This is typically a multi-step process requiring creative thinking, attention to detail, and comprehensive technical knowledge. Often with many employees involved in a project, it's not surprising that managing these processes can be an arduous task.
ImageSite and Engine-Box, eQuorum's on-premise and Cloud Engineering Document Management System simplify these processes by providing integrated markup (aka redline) capabilities for engineers, designers, vendors, and anyone who is involved in bringing an idea into fruition.
What are Markups?
Simply, markups (redlines) are used throughout a project to help engineers identify changes to and errors in a drawing. Markups can contain a combination of text, numbers, shapes, symbols, and images that work in conjunction with one another to specify changes, revisions, and modifications. Although markup is often called redlining, color schemes of markup symbols and lettering have changed from the days of red grease pens and now may vary depending on an organization's preferences.
Changes are often made through the fabrication and construction phase of a project, as this is where most revisions are generally required. During these stages, engineers typically comment on the drawing, using different colors to indicate specific actions needed to be taken. Subsequently, designers make the changes, using various methods to indicate the change has been made. The method of indication varies by industry and organization.
Digital Markups
Document management systems today provide the ability to create and manage these markups digitally and are a powerful tool for creating and distributing markups to members across teams, departments, and organizations. These systems allow engineers to collaborate over changes from various locations, in real-time. Gone are the days when redlined drawings needed to be submitted to Document Control then to R&D or Production and, often back to the originator with questions, taking hours, if not days.
ImageSite's robust markup tool enables engineers to create markups in layers, so the person who makes the change is easily identifiable. (Additionally, these markup layers can be assigned as public or private, allowing changes to not be viewed until the originator is ready.) Markup layers make it easy for workers to establish who made a specific change and who to contact for more information. They also create accountability for workers involved in the project, as their user profile can be linked to the change showing an audit trail of the changes.
ImageSite markups can be carried through workflows like engineering change orders, invoice approvals, and design releases and can include images, audio, text, shapes, and symbols with variable text elements inserting appropriate data, such as date and time, and location. Users can even manage their library of symbols, including images such as engineering seals or approval stamps while making the symbols private for the user.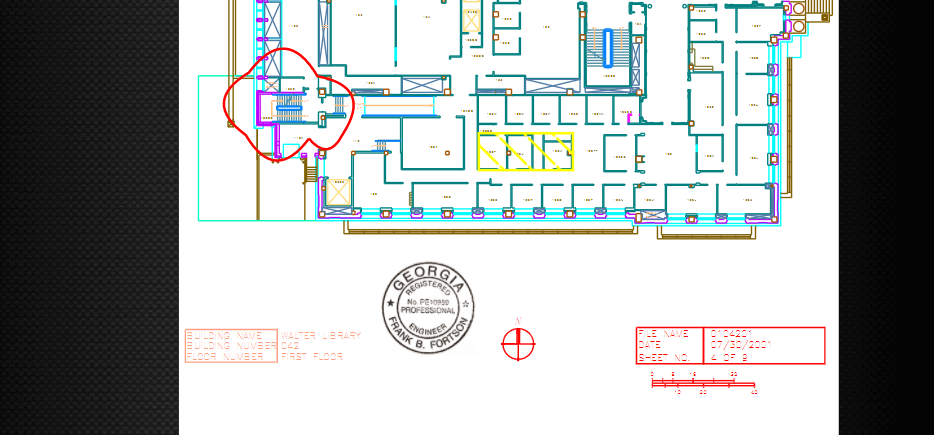 Not all digital markups work the same, however, as supported file types vary between software. Nowadays, most engineers use CAD software to create drawings as opposed to hand-drawing designs, scanning them, and converting them to the PDF format for digital viewing. ImageSite and Engine-Box support virtually all digital file types and integrate with leading CAD software, such as AutoCAD, MicroStation, Revit, SOLIDWORKS, and NX.
The ImageSite Difference
Markups are an efficient way for engineers to collaborate, even if they're not in the same location. Given the speed at which people communicate today, companies must have the tools they need to maintain a competitive edge over the competition. ImageSite markups, along with its other robust functionality, can help engineers increase output and reduce errors, as it creates an environment where engineers can collaborate productively and accurately. Engine-Box (the Cloud version of ImageSite) can further increase efficiency since documents and drawings can be reviewed on-site, in the office, on the production floor, or anywhere across the globe.
Want to learn more about ImageSite or Engine-Box? Just visit www.eQuorum.com, or contact us to schedule your demo or free trial. Engine-Box is now available on AWS Marketplace.